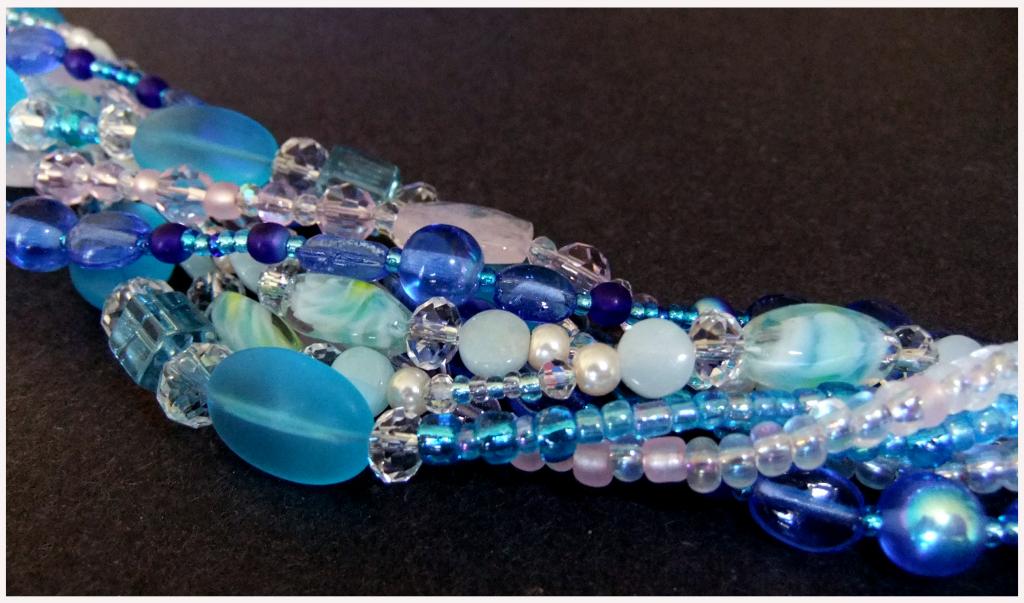 Welcome to our page!
We have been creating one-of-a-kind Lanyards, Eyeglass Leashes, Necklaces and other beaded Jewelry since the summer of 2009. What started out as a "cottage craft" has grown into a fun and creative craft project for us both. Our lanyards have grown in popularity amongst our friends and coworkers. We have had requests to create a web-page to display our work and get the word out - So here it is!
Please feel free to browse our categories on the left side of the screen. Each page features images of some of our work, please check back often as we will always be adding new photos.
We strive to make high-quality, lasting and distinct pieces that reflect individual styles and tastes. For those of us that have to wear lanyards for work purposes, it's a great way to incorporate your unique style with the function of a lanyard. Our Eyeglass leashes are fun and functional for sunglasses and reading glasses. We have created necklaces, bracelettes, earrings and "Other Sparklies" for fun and special requests. Please visit that section of our page and let us know if there is anything else you may be interested in.
We purchase beads, crystals, semi-precious stones and pearls from a variety of sources. These may come from all over the world. Like fashion, beads tend to come into season, therefore we cannot guarantee that specific beads will be available. We will make every effort to create the piece you desire using the material that is available at the time of your order. We purchase only the highest quality material, we do not use any plastic beads. All our products are strung on multiple strand stainless steel wire for strength and durability.
Our images on this webpage showcase a sample of our work. Each piece is unique and sometimes cannot be duplicated. Whether this is for yourself or a gift for someone else, we may create custom pieces according to specific tastes, creative expression and style requirements. Please contact us for more information and to provide us with details so that we provide you with the look you need.
Love, Light and Laughter,
Liz & Lynn